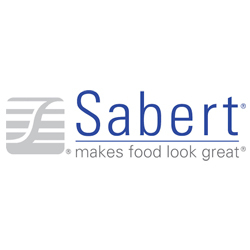 Sabert
Production / Machine Operator
Sorry, this job has expired.
Shepherdsville, KY
Sabert is the perfect size for people that don't want to feel lost in the shuffle! Our team members enjoy working in a collaborative environment focused on growth and long-term success. We are looking for people who want to learn and make an impact on our organization. Our consistent growth creates opportunities to expand your role. This growth can in part be attributed to the drive and dedication from the great people we are proud to call our employees. If you are excited to tackle challenges with a positive "can-do" attitude, come grow with the Sabert team!
Excellent Pay: Pay based on position. Ranging from $15.50 - $24.00/hr
Job Summary:  
Oversee extrusion and thermoforming operations that occur during the assigned shift. These duties include following the production schedule and making sure all supplies needed for production runs are available.
What your day will look like at Sabert:
Material Handling
Set up and operate material blender system to keep production line supplied with material.
Knowledgeable in the startup and operation of a material weigh hopper
Startup and operate the vacuum loading system including the vacuum control panel.
Knowledgeable in the operation, function, and cleaning requirements of the dust control system.
Extrusion
Perform a cold start of the extruder
Properly shut down the extruder
Make the proper die bolt adjustments
Perform a screen change when required
Properly clean the roll stack rolls
Knowledge of how to extrude material based on the line
Thermoforming
Startup and Shut down the thermoformer
Must be able to make simple heat adjustments to correct minor quality defects
Must be able to recall a recipe for production run
Trim Press
Must be able to startup and shut down the trimpress
Must be able to make proper feed adjustment changes
Operate the under press grinder and sheet grinder
Quality
Check moisture content on PET material using moisture analyzer
Must make sure that all product that is produced meets or exceeds minimum standards for quality packaged finished goods
Must be able to use part ID measurement tools and record quality information from those checks
Correct any quality problems immediately when notified by packers
Perform quality checks, such as part weight, proper form, lid fit, sheet thickness, water leak test, and CPET oven test, on production at specified intervals and record results on proper paperwork.
Must abide by all food safety regulations such as Good Manufacturing Practices and sliver control procedures
Must be able to troubleshoot and correct sheet quality attributes
Ability to read the production schedule, look up box locations in SAP, and check box inventory for box labeling requirements
Ability to use SAP for the following functions - operator activity reporting, resin issue, box inventory lookup, finished goods confirmation, and production work order release
What you will need to be successful:
Be clean and organized.
Ability to follow instructions.
Work quickly and efficiently.
Willing to work overtime when needed.
Understand differential quality product.
Have a strong work ethic.
Physical and Environmental Expectations:
Standing (100% of the day)
Lifting (up to 50 lbs.)
Reaching (taking parts off machines 100% of the day)
Exposure to extreme environmental temperatures in production.
Wear all assigned safety personal protective equipment at all times as required by Sabert policy
Summary
Pay, benefits and more.
Sabert is eager to attract the best, so we offer competitive compensation and a generous benefits package, including full health insurance (medical, dental and vision), 401(k), life insurance, disability and more.
About Sabert:
We are a leading global manufacturer of innovative food packaging products and solutions. Our company was founded in 1983 on a single mission: to enhance and advance the way people enjoy food . Today we design, manufacture and distribute a wide spectrum of packaging solutions for food distributors, restaurants & caterers, grocery stores, national food chains and consumer entertaining.
Sabert
98517486
98517486